Guys & Dolls in Elmsford NY a "an enjoyable must-see production"!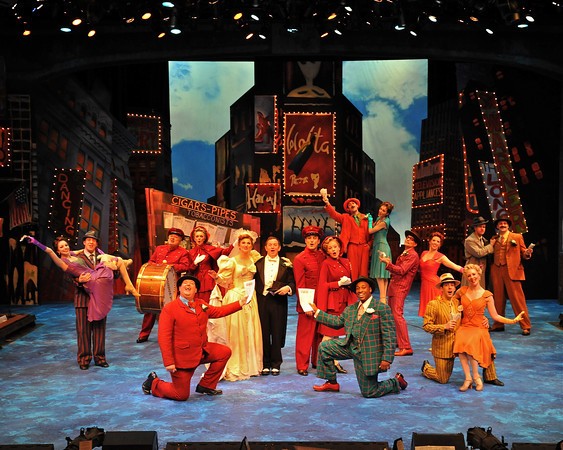 Guys & Dolls is playing at the Westchester Broadway Theatre in Elmsford, and the Times Herald-Record calls it "a high-voltage song-and-dance revival of the 1950 Frank Loesser hit musical".
Where: Westchester Broadway Theatre, 1 Broadway Plaza, Elmsford
When: Through June 9

"Directed and choreographed by Richard Stafford, with musical direction by Jihwan Kim, the production features a company of 19 talented singers and dancers who make the title song a celebration of Manhattan characters in prohibition days. Sky Masterson will bet on anything with or without a roll of the dice; Nathan Detroit runs a floating crap game; Nicely-Nicely Johnson warns "Sit Down, You're Rockin' the Boat" at a revivalist meeting; Sarah Brown wants to draw sinners to the Save-A-Soul Mission; and Miss Adelaide is a showgirl who dreams of marrying Nathan and settling down in a white-picketed house in the suburbs."
- JAMES F. COTTER, For the Times Herald-Record
Related link (will popup in a new window):
http://www.recordonline.com/apps/pbcs.dll/article?AID=/20130420/ENTERTAIN/304200307